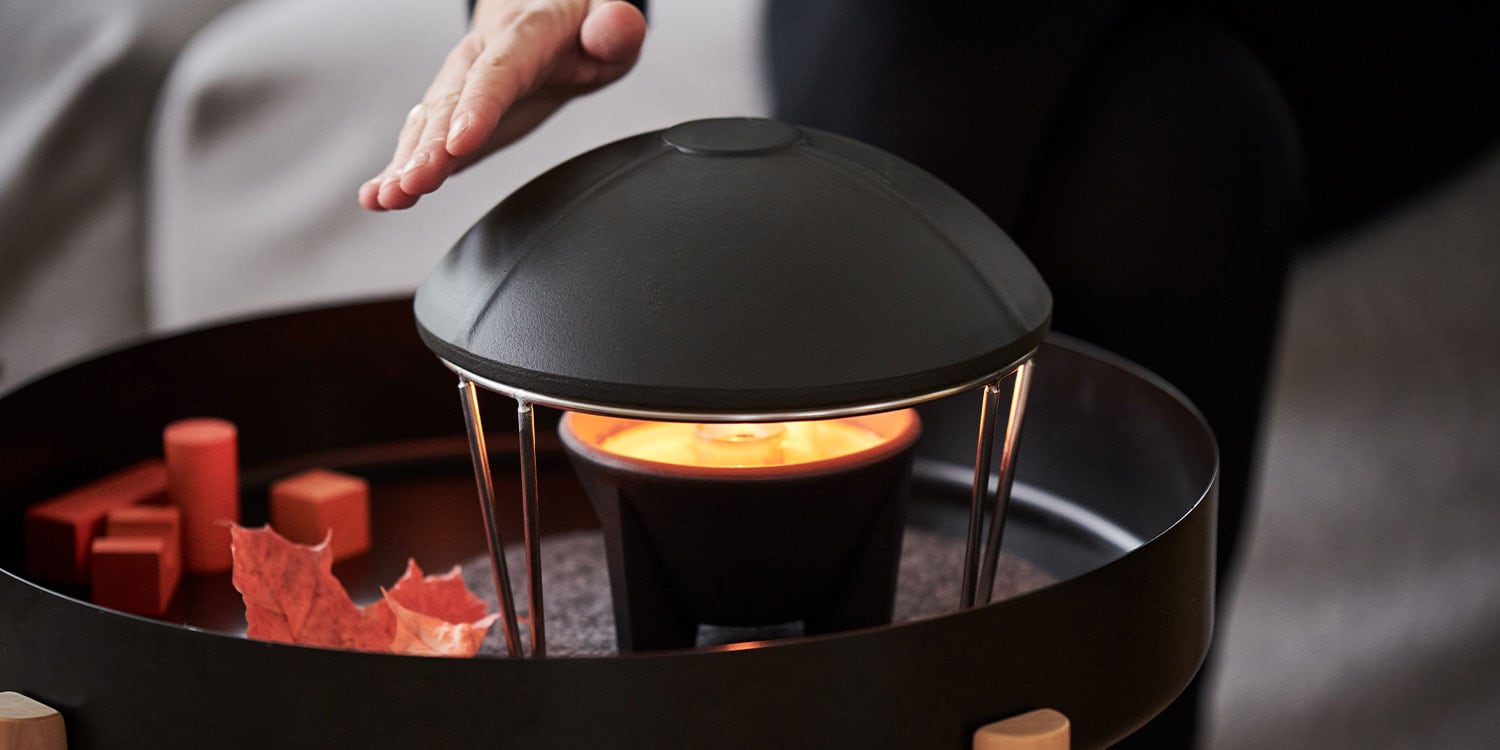 Radiant heat feels very pleasant. The Thermal Cover converts the flame energy of the Waxburner into radiant heat. Heat-resistant CeraFlam ceramic absorbs energy and radiates it via the surface as gentle radiant heat. CeraFlam stores approx. 3 x more heat than steel, so it stays warm even after the flame has been extinguished.
| | |
| --- | --- |
| Article | SFCI+WHAN |
| ⌀ | 22 cm |
| Height | 19,50 cm |
| Weight | 2,80 kg |
Scope of delivery
Indoor Waxburner CeraLava®, Thermal Cover CeraFlam®, anthracite, stainless-steel frame, instructions
The wax fill supplied with our Indoor Waxburner has a calorific value of approx. 1.25 kWh, so the Waxburner's flame generates as much heat as around 10 – 13 tealights (depending on the environmental conditions) per hour of operation. Leftover candles are a sustainable fuel source that saves electricity. Create cosy warmth in your favourite space with a Waxburner. Unpack, light and enjoy.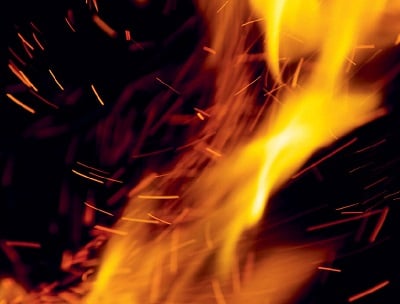 CeraFlam ®
CeraFlam is totally fireproof and can store around three times more heat than steel. This type of ceramic is very rare and working with it demands a high level of skill.
All Indoor Waxburner
Discover all of our Waxburner models
for indoor use in the overview.