Enchanting lighting effects
Bathe your garden in atmospheric light. The Outdoor Waxburner is fully windproof and burns for up to 36 hours after the first fill.
Accessories
We supply accessories such as lids, winter hoods and stands to fit all Outdoor Waxburners.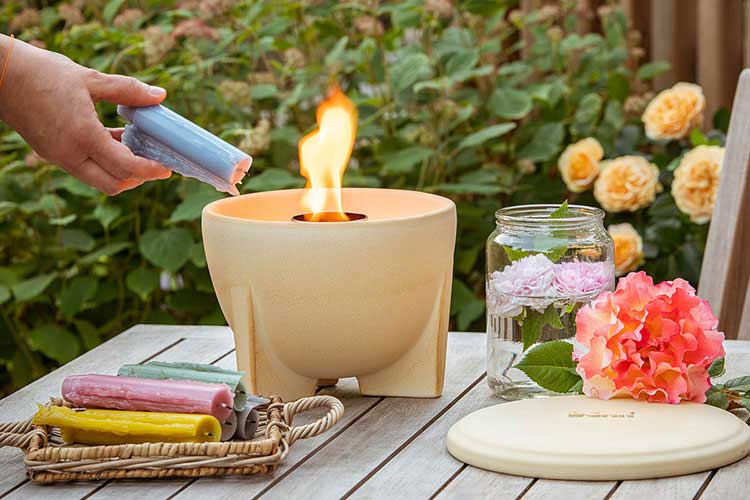 Easy to top up
Whether you use leftover candles or wax pastilles – the Waxburner is always easy and economical to refill. For lasting enjoyment.
Fully windproof
Even strong winds won't blow out the Outdoor Waxburner. See for yourself.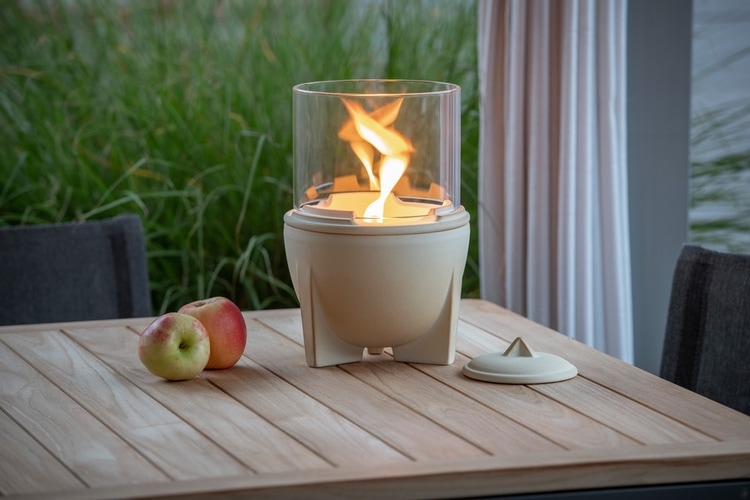 More flame with Glass Hood
The Glass Hood reflects the flame, intensifying the effect of the light for a particularly attractive and safe lighting experience.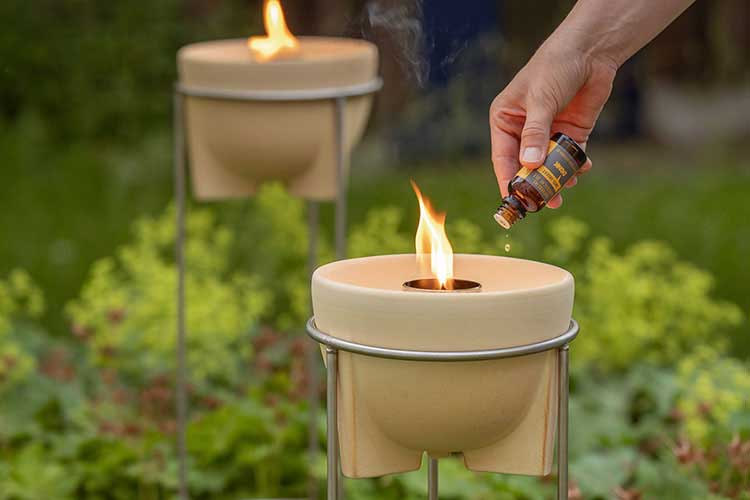 Effective against mosquitos
The Waxburner keeps annoying insects away when used with our pure, natural Anti-insect oil.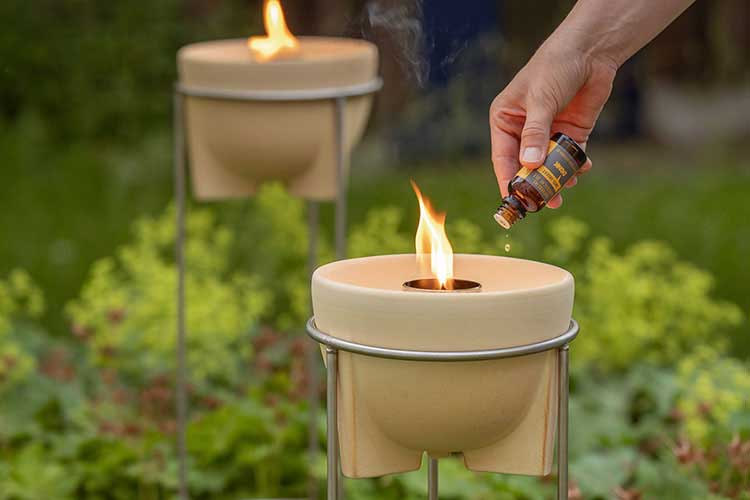 Ready for winter
The protective hood gets your Waxburner ready for winter, but it looks great in the summer too. The winter hood keeps the melting cycle stable down to temperatures of -20° C. During summer the hood can be used to protect the wax against dirt.
For indoors too
Gently flickering flames for all indoor spaces.
Effective, but perfectly safe and soot-free.