The Glass Hood reflects the flame, intensifying the effect of the light for a particularly attractive and safe lighting experience. It can be used anywhere outdoors, e.g., in your garden, on your balcony or on the veranda, just where you want to create an atmospheric lighting effect.
The Glass Hood is made up of three parts: Ring base, Glass Hood and lid for extinguishing. It is available to match the respective outdoor waxburner model.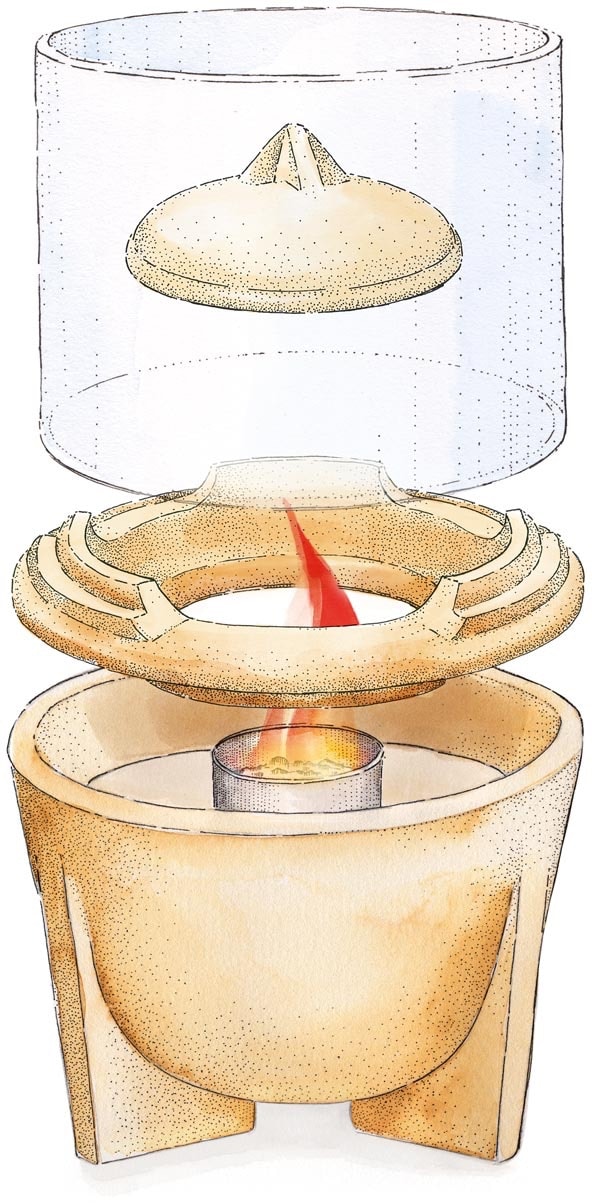 The Glass Hood is handmade from high-quality borosilicate glass. This brilliant glass reflects the vivid frame and intensifies the effect of the light. The Glass Hood also protects the flame from the wind, prevents accidental contact with the flame and makes the Waxburner even safer for children and adults alike.
Waxburner Glass Hoods
Overview Glass Hood sets and accessories