The Indoor Waxburner CeraLava is specially designed for use indoors. It burns with a clean, smokeless flame. It gives off a romantic light and is ideal for aromatherapy when used in conjunction with our specially blended pure essential oils.
| | |
| --- | --- |
| Product | SFCI |
| ⌀ | 13 cm |
| Height | 8 cm |
| Weight | 600 g |
Contents
Indoor Waxburner CeraLava, filled with wax, instructions, packaged in a gift box
The long-lasting fibreglass wick is non-combustible and does not need to be changed. The Indoor Waxburner comes ready filled with wax for up to 12 hours of continuous burning. Light, warmth and relaxing fragrances – enjoy wellness for the senses with the Indoor Waxburner.
Any leftover wax can be recycled conveniently and easily using the Waxburner. New light from old candles. You do not need to remove the wicks as they sink to the bottom of the bowl where they cannot catch light. Cleaning is also not required. This is an environmentally friendly, straightforward, safe and economical way to use the Waxburner.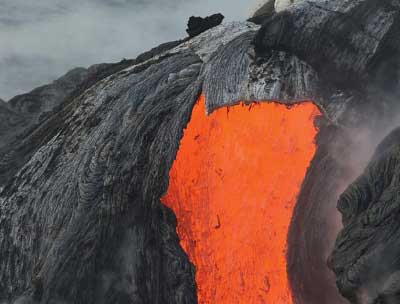 CeraLava®
CeraLava is an almost black, frost-proof ceramic that we make from finely ground lava sand combined with special clays from the Westerwald mountain range.
All Indoor Waxburner
Discover all of our Waxburner models
for indoor use in the overview.